Tulare, CA – Sunny skies, large crowds and optimistic attendees defined the 53rd edition of World Ag Expo®. The world's largest annual outdoor agricultural exposition came to a close on Thursday, February 13 and boasted 1,442 exhibitors on 2.6 million square feet of exhibit space. The three-day show hosted 106,357 attendees representing 46 states, the District of Columbia, and 56 countries.  
Exhibitors reported high traffic, quality leads, and a well-organized event. First year exhibitor Agland Management Consulting, Inc. was in the Hemp Education & Marketing Pavilion and their team was pleased with their first trip to World Ag Expo®. 
"It was great. We're excited hemp was part of the show. We got multiple good leads and will be working with new counties on regulations," shared Josiah Thomas of Agland. "The second day was the best and the show was better than we could have imagined."
Attendees came from all over the world to network and learn about the newest ag equipment, services, and technology. More than 130 educational seminars, demonstrations, and workshops were held over three days and covered a variety of topics ranging from irrigation to hemp, livestock to international trade.   
"What a fantastic show!" said Jerry Sinift CEO of the International Agri-Center®. "There were 124 international business matchmaking sessions, hemp was included as a new option for farmers, new products were launched – there are just so many good things to say. Our exhibitors step up their game every year and it creates an even better business platform for our attendees."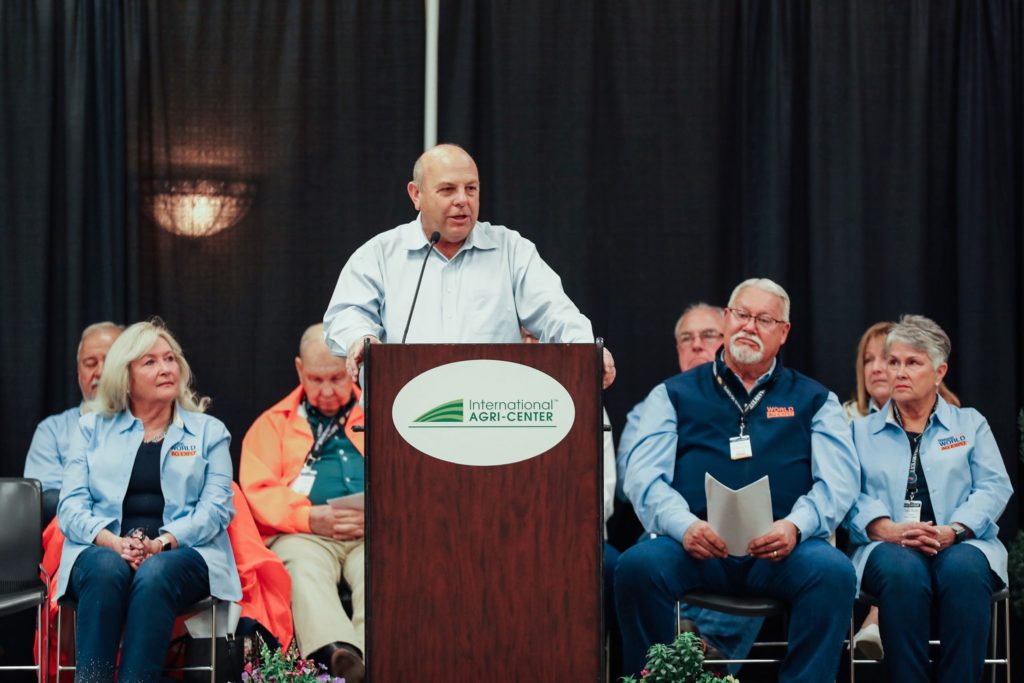 American Farm Bureau Federation President Zippy Duvall kicked off opening day with a well-received speech and took a tour of his first World Ag Expo® that focused on technology, the international flavor of the show, hemp, and dairy. 
Other popular attractions at the 2020 World Ag Expo® included the Ride & Drive areas, Wine and Cheese, and the Demonstration Pavilion.
The 2021 World Ag Expo® will be held February 9-11. Space renewals are now being accepted from 2020 exhibitors. Potential exhibitors can begin requesting space on March 1, 2020 at www.worldagexpo.org.
###
In addition to producing World Ag Expo®, the International Agri-Center® is also home to the AgVentures!® Learning Center and Museum, the California Antique Farm Equipment Show®, and the Harvest Festival, and has a wide range of facility rentals available for any size event. Learn more at www.internationalagricenter.org.