Volunteer
Thank you, Volunteers!
We appreciate you! We are so fortunate to have such a large group of passionate people involved in this organization.
Thank you to all who have served as volunteers for the many International Agri-Center® programs.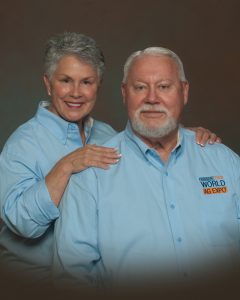 FROM THE DESK OF JIM PARSLEY, 2020 WORLD AG EXPO® CHAIRMAN
The year of 2020 will forever be a year of memories. The term 20/20 usually refers to vision and our ability to see well. We went into the year of 2020 with a theme of Focusing on Ag. And with that in mind, the greatest team of volunteers brought the best of agriculture to World Ag Expo® 2020. From the setup to take down, our team of volunteers made everyone shine. We had visitors from foreign countries stopping me and praising your presence at the show. Visitors from all over the state and every walk of life praising the team of orange coated volunteers that were eager to help and serve.
It is with great pride that I have the opportunity to thank you for your time, devotion, and spirit in serving others, and giving back to our community. COVID-19 prevented me from the opportunity of thanking each and every one of you in person. It prevented us from having a "Thank you Dinner." I was looking forward to enjoying a great meal, a lot of laughs, looking at farm show photos, a few drinks, and most of all, enjoying friends. We have been blessed this year. We may be the only farm show to have a show in the nation for the year of 2020. About 35 charities, who have food booths at our show, were able to fund projects after our show. I pray for you and your families, that you and they are safe.
For those that are in poor health, that you are restored to better. I am thankful for this show. It brings employment, prosperity, and a high sense of civic responsibility. You are the show!
THANK YOU FOR ALLOWING ME TO BE THE CHAIRMAN OF WORLD AG EXPO® 2020. You set the pace, I just tried to keep up.
Thank you,
Jim and Cheryl Parsley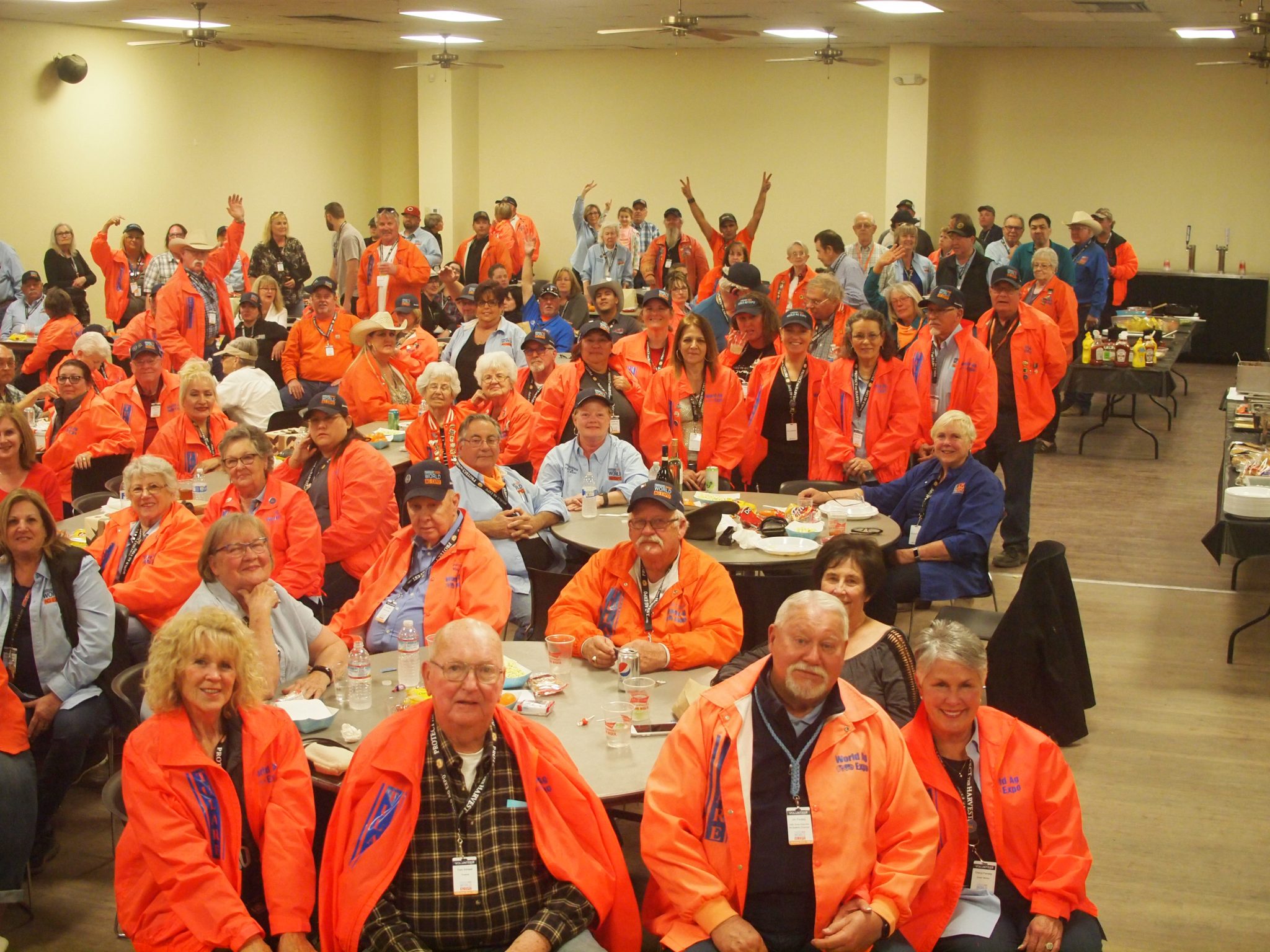 SU

MO

TU

WE

TH

FR

SA
29

30

31

1

2

3

4
5

6

7

8

9

10

11
12

13

14

15

16

17

18
19

20

21

22

23

24

25
26

27

28

29

30

1

2
Events for September
1
No Events
Events for September
2
No Events
Events for September
3
No Events
Events for September
4
No Events
Events for September
5
No Events
Events for September
6
No Events
Events for September
7
No Events
Events for September
8
No Events
Events for September
9
No Events
Events for September
10
No Events
Events for September
11
No Events
Events for September
12
No Events
Events for September
13
No Events
Events for September
14
No Events
Events for September
15
No Events
Events for September
16
No Events
Events for September
17
No Events
Events for September
18
No Events
Events for September
19
No Events
Events for September
20
No Events
Events for September
21
No Events
Events for September
22
No Events
Events for September
23
No Events
Events for September
24
No Events
Events for September
25
No Events
Events for September
26
No Events
Events for September
27
No Events
Events for September
28
No Events
Events for September
29
No Events
Events for September
30
No Events